Planning a wedding is hard. You have to think of the ceremony, the reception, the flowers, the caterer, and the list goes on. And it's hard on the budget because you have to pay for everything these days. One aspect of your wedding you can truly save on is if you print your own wedding program. You can save tons of money if you decide to go DIY on this. Why pay big money to professional printers when you can go your own wedding program in the comfort of your home using only your computer and home printer?
Below Are The Free Wedding Program Templates You Can Get Online:
Southworth's Free Wedding Program Templates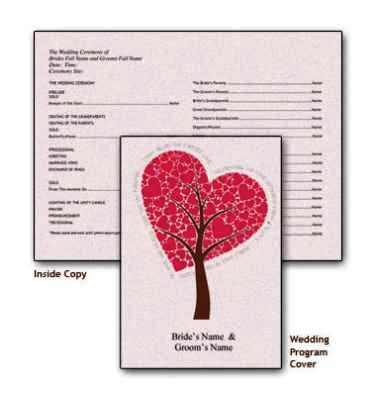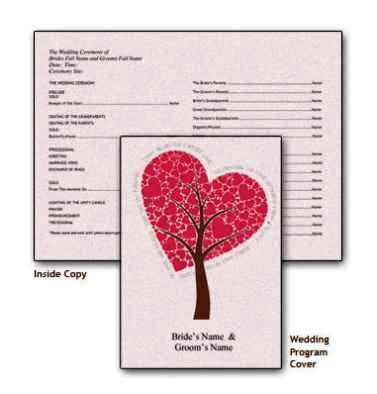 You can find a bevy of design to choose from in Southworth. You won't regret checking out their website because not only do they provide templates for wedding programs but they also have templates for invitations and place cards.  What's great is that these free templates are downloadable and can be opened by your word processor (ex: Microsoft Word). Check out their website: http://www.southworth.com/specialty/templates-specialty/templates-wedding-programs/
Wedding Programs from Microsoft Office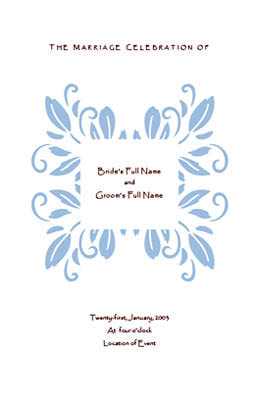 You don't need to look far to get your wedding program template. Sitting in Microsoft Office are 20 templates that you can choose. You can customize on these choices with simple additions you can get from the internet. These templates are downloaded via Microsoft Word or Publisher. All free if you have Microsoft Office.
Free Wedding Templates from Wedding Creations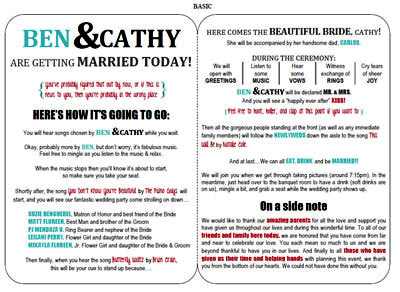 Like the other templates, Wedding Creations' templates are downloadable using your word processor. They have modern designs that fit the sensibilities of the modern bride and groom. Check out their website: http://weddingpapers.weebly.com/wedding-programs.html
Templates from Wedding Boutique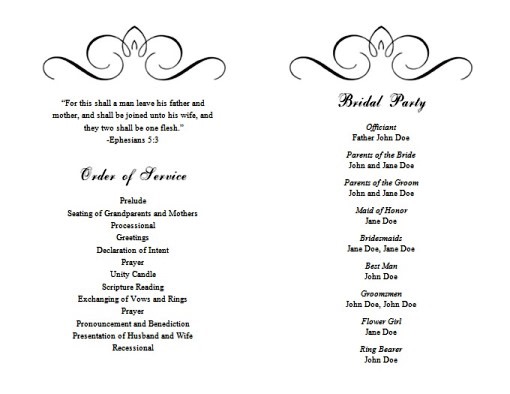 The templates from the Wedding Boutique will be a big help to the couple on a budget. These are all downloadable using your word processor and customizing them is as easy as pie. Check out their website: http://www.weddingboutique.us/free-wedding-program-templates.html%23.UcS8XJz0408
Free Wedding Programs from Wedding Chicks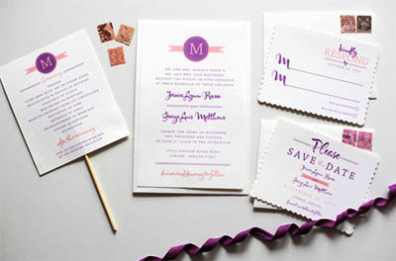 Another great find in the wedding program template category. Wedding Chicks' template is part of their invitation template but you can just download the program part. You can customize it with text and add in some color to match your personalities. Check out their website: http://www.weddingchicks.com/freebies/invitation-suites/modern-monogram-invitation-suite/
The Domestic Domicile's Free Wedding Program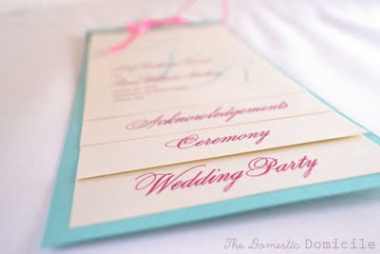 This template has a tiered program that attaches from the top. These tiered programs are currently the 'in' thing now in terms of wedding programs. You can find these templates here in Domestic Domicile. Check out their website: http://thedomesticdomicile.blogspot.com/2011/08/diy-wedding-revisited-program-templates.html
Tri-fold Wedding Program Template from Chica and Jo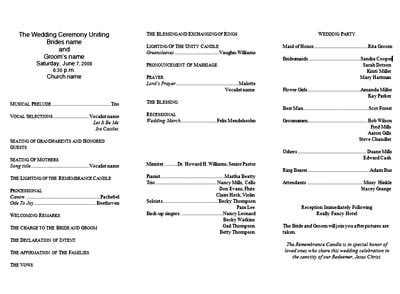 This is, by far, the simplest and easiest wedding program you can make. Just download the wedding program template and plug all the details. You can add in some pictures to dress it up a little bit. You can check out their website as they offer other templates for your wedding programs. Check out their website: http://www.chicaandjo.com/2008/01/25/wedding-program-template/
For those about to be wed, planning for your wedding is made simpler with these easy to customize and free wedding program templates. Wow your guests with high-quality programs and surprise them by telling them you made them yourself.